25 September 2023
New ethnographic framework identifies dog sledding in archaeological record
Archeology
A new study, just published in Journal of Archaeological Science, introduces a pioneering framework for identifying dog sledding in the archaeological record. Authored by PhD student Emma Vitale and colleagues, the research offers a comprehensive understanding of the material culture associated with dog sledding, shedding light on a practice that has endured for over 9000 years.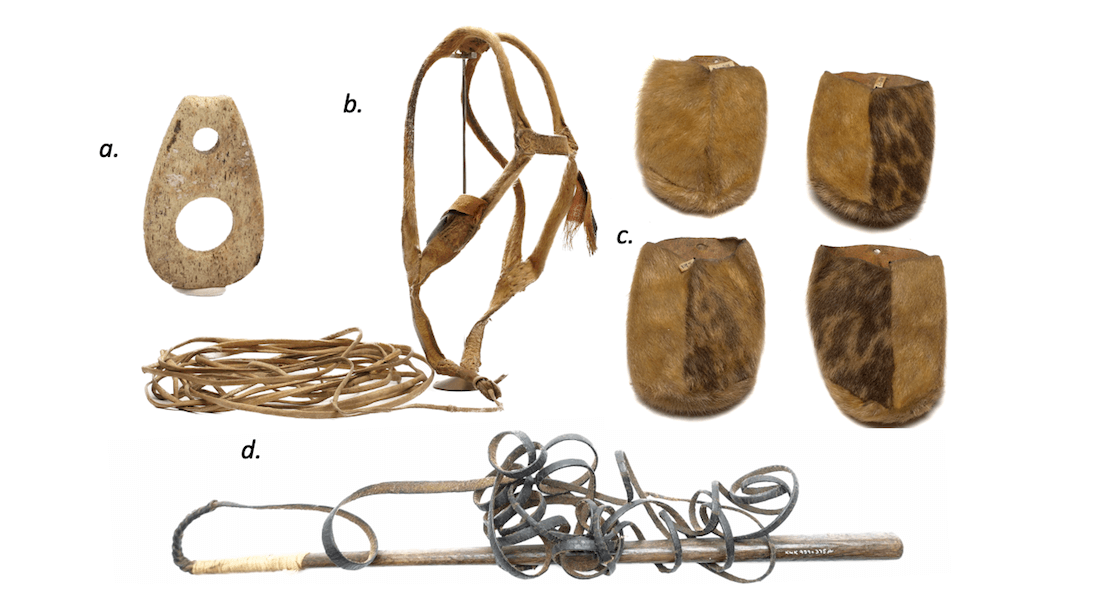 ''By combining ethnographic information with archaeological case studies, our research presents a novel framework for identifying ancient Arctic dog sledding through material evidence. For the first time, universal and regionally specific indicators of dog sledding are determined on prehistoric archaeological sites. This framework provides a method for reexamining early archaeological sites to identify previously overlooked evidence for dog traction, shedding light on this ancient practice.'' says the proud first author Emma Vitale.
Archaeological sites across the Arctic
The study, which draws upon ethnographic information and archaeological sites from Arctic regions including Siberia, Alaska, Canada, and Greenland, employs multivariate analysis to establish reliable indicators of dog sledding. These regions were selected to encompass the diversity of geographical and cultural contexts in which dog sledding has traditionally been practised by Inuit communities. The study is a collaboration between researchers from Center for Evolutionary Hologenomics, Globe Institute, University of Copenhagen, Department of Health and Nature, University of Greenland, Nuuk, the National Museum of Denmark as well as the National Human Genome Research Institute, NIH, USA.
Delving into the dog sledding history
By employing this innovative framework, researchers can now delve into the history of dog sledding in the Arctic, extending their examination beyond the Thule Inuit period. Through a synthesis of ethnography, history, and archaeology, the framework identifies both universal and regionally specific elements associated with the practice. However, the most robust evidence for dog sledding lies in the simultaneous presence of sled components, dog remains, and equipment for harnessing the dogs.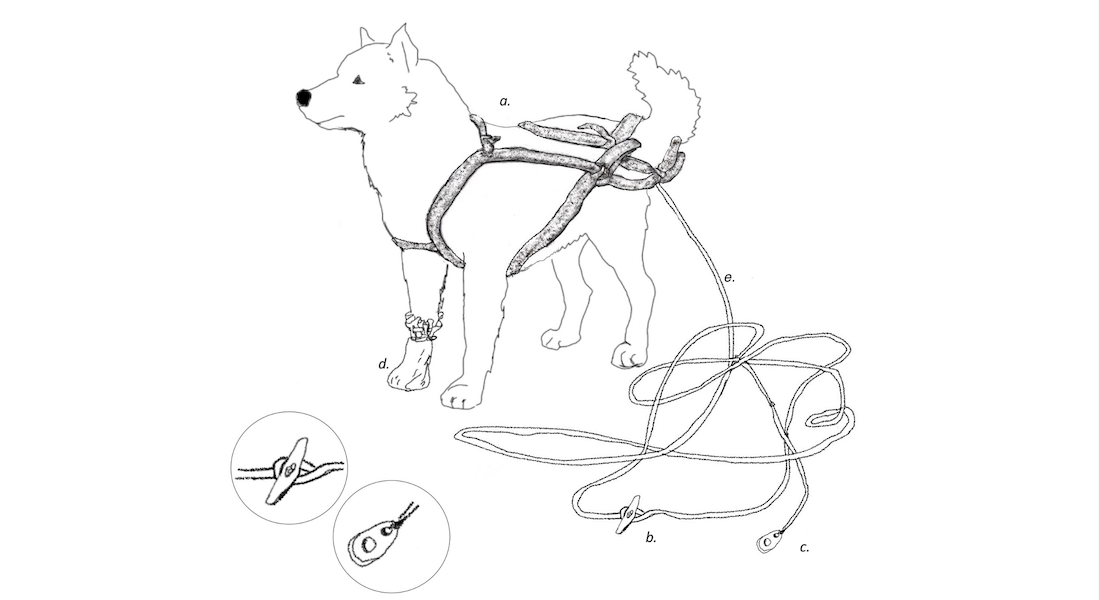 Rewriting history between humans and their dogs
This groundbreaking research not only enriches our understanding of prehistoric Arctic societies but also provides a vital method for reevaluating early archaeological sites to uncover previously overlooked evidence of dog traction. The implications of this study reach far beyond the academic realm, offering a profound insight into the dynamic relationship between humans and their canine companions in the Arctic.
The PhD project originates in a larger research project, QIMMEQ, which The National Museum of Greenland and Ilisimatusarfik are also both part of. The goal of QIMMEQ is to gain more knowledge about Greenland's dog sledding culture, and thereby ensure the survival of the dog sled culture in the future.
For more information about this study, please visit: https://www.sciencedirect.com/science/article/pii/S030544032300136X
Contact
PhD student Emma Vitale
Topics