20 June 2023
Holobionts and Hologenomics: past, present and future
Networking
In late May the Center for Evolutionary Hologenomics in collaboration with Penn State University's One Health Microbiome Center hosted a two-day symposium on "Holobionts and Hologenomics: past, present and future" with 20 international colleagues from all over the world.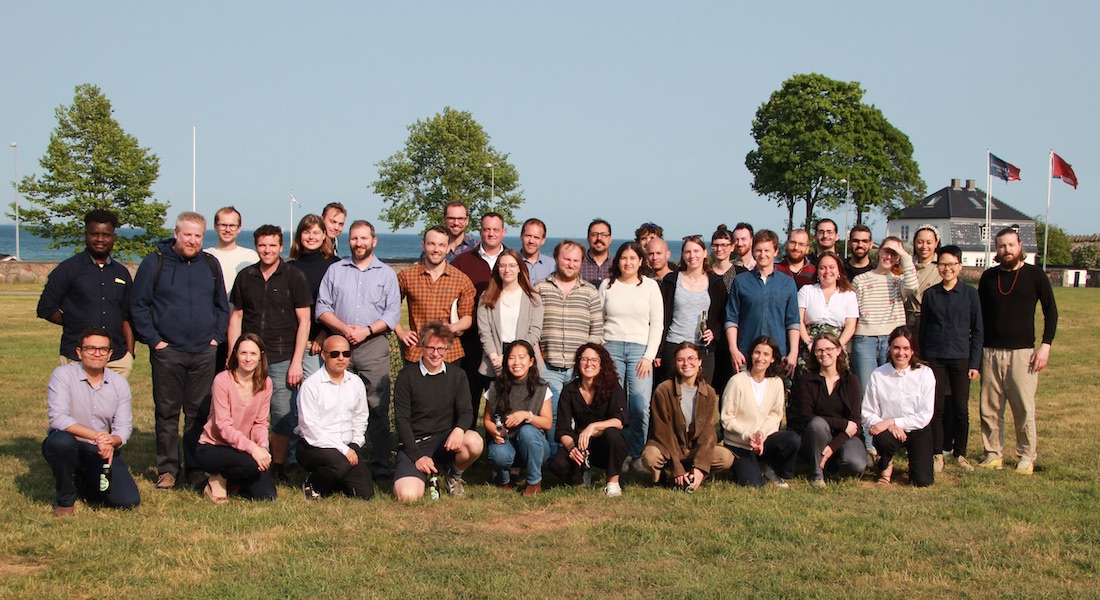 The initial idea was formed at the first ever Applied Hologenomics Conference held in Bilbao last fall which turned out to be a great success with 200 people attending. Here Center Director Tom Gilbert and Director Seth Bordenstein from the One Health Microbiome Center from Pennsylvania State University, USA got together and talked about the potential of building a network within the new field of studying the interactions between host and microbes holistically. 
Thanks to generous funding provided by both the Danish National Research Foundation and Penn State University, the focus of the symposium was to build a network of people working within our field.
Two relatively unknown key terms
Holobionts are compositional entities of biology that comprise the host and its associated microbiome. Hologenomes are then the total genomic content from the host and microbial genomes. These terms are used to describe the core areas of our new field however one of the challenges that our field faces is getting these terms introduced to fellow researchers. Hence, one of the main things discussed was how to include more colleagues into our growing hologenomic network.
The first day consisted of fifteen talks on holobionts highlighting the diversity of the research field with the invited international speakers' research subjects spanning from tadpoles, rodents, birds, fish, edible insects over human chronic diseases, human reproduction, palm trees, roots, ecosystems, museum specimens and fermented foods. On top of the 20 invited researchers, 23 of Center for Evolutionary Hologenomics' (CEH) researchers took part in the first day as well. 
Another goal of the symposium was to help us understand the structure and size of our rapidly increasing hologenomic research community in order to better understand the present and plan future collaborations.
Mapping out the future
The second and final day of the symposium was about mapping the future of holobiont and hologenomic research by facilitating networking. The idea was to help each other grow, launch and synergize holobiont centres across the world as well as map dreams, competences and build relationships for future collaborations.
Everyone left the meeting full of new ideas and goals for how to continue the great collaborations and build on and extend the hologenomic network wider. "Given the energy and enthusiasm of the participants, it is clear that there would be considerable interest in holding similar meetings on a more regular basis" Tom Gilbert said at the symposium.
In this regard, CEH are excited to report that thanks to kind financial support provided by the Novo Nordisk Foundation, we will be able to hold a larger hologenomics themed conference in Copenhagen between the 30th June and 2nd July, 2024, aimed at hosting between 200 and 400 international participants. 

Contact:
Center Director and Professor Tom Gilbert
Topics