5 January 2021
Spring 2021 Fermentology Line-Up
Fermentology
Happy New Year! With the new year it is also time for a new line-up for the virtual Fermentology Seminar Series jointly hosted by Applied Ecology at NC State University and Center for Evolutionary Hologenomics at University of Copenhagen.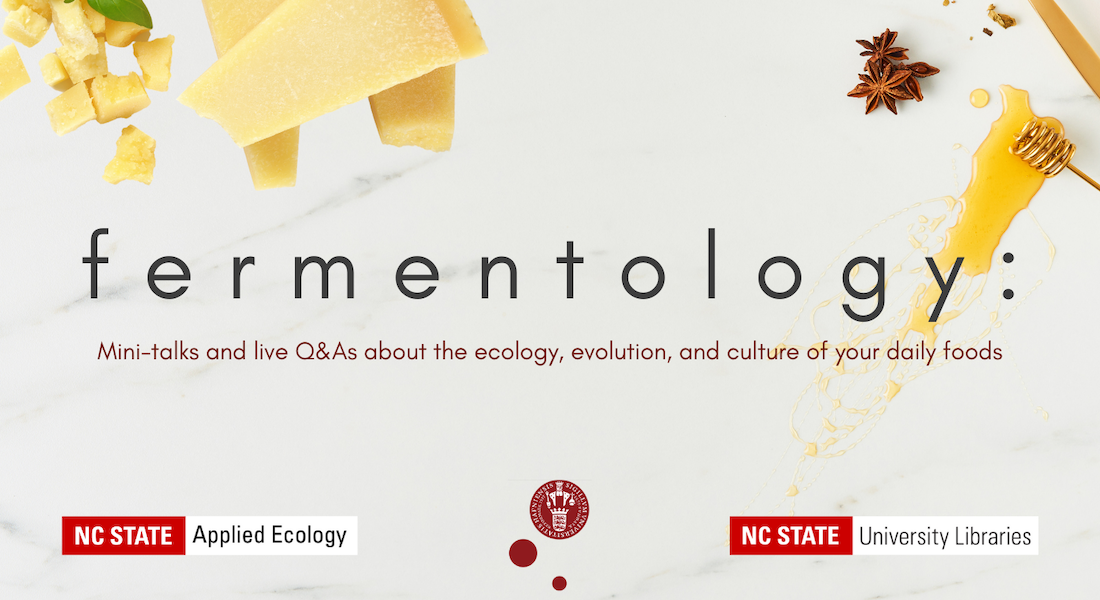 Please join our spring series of short talks with a live Q&A with experts on the culture, history and science behind your daily fermented foods!
Talks are Thursday at 4pm ET/ 10 pm Danish time, unless otherwise specified, and open to everyone – the more the merrier! The first talk will be on the 21st of January and all talks will be announced as separate events here on the CEH-webpage.
The spring line up can be found here: https://cals.ncsu.edu/applied-ecology/news/spring-2021-fermentology-line-up/
This is a living blog where talks will be updated and filled in over time. Please check back for any changes and additions.
You can revisit all previous fermentology talks on the Applied Ecology YouTube page or follow the links from the 2020 line-up here.
This collaborative project is sponsored by NC State Extension Family and Consumer Sciences Program, NC State's Departments of Applied Ecology and Agricultural and Human Sciences, NC State University Libraries, the Center for Evolutionary Hologenomics at the University of Copenhagen, and the Natural History Museum of Denmark.